Roots Music Festival Featuring: RUBY BOOTS
April 14, 2018 at 8:00 pm

-

11:00 pm
Saturday April 14th at 8 pm
Roots Music Festival 2018 presented by S&S Farm Brewery
Featuring: Ruby Boots, James Edmond's Heavenly Echoes, The Coveralls, and Red Haired Strangers
Hosted by Michael Eck
$20 tickets
All donations and 50% of the proceeds go to benefit the JC Club, Cheryl's Lodge, & other local children's charities
Ruby Boots: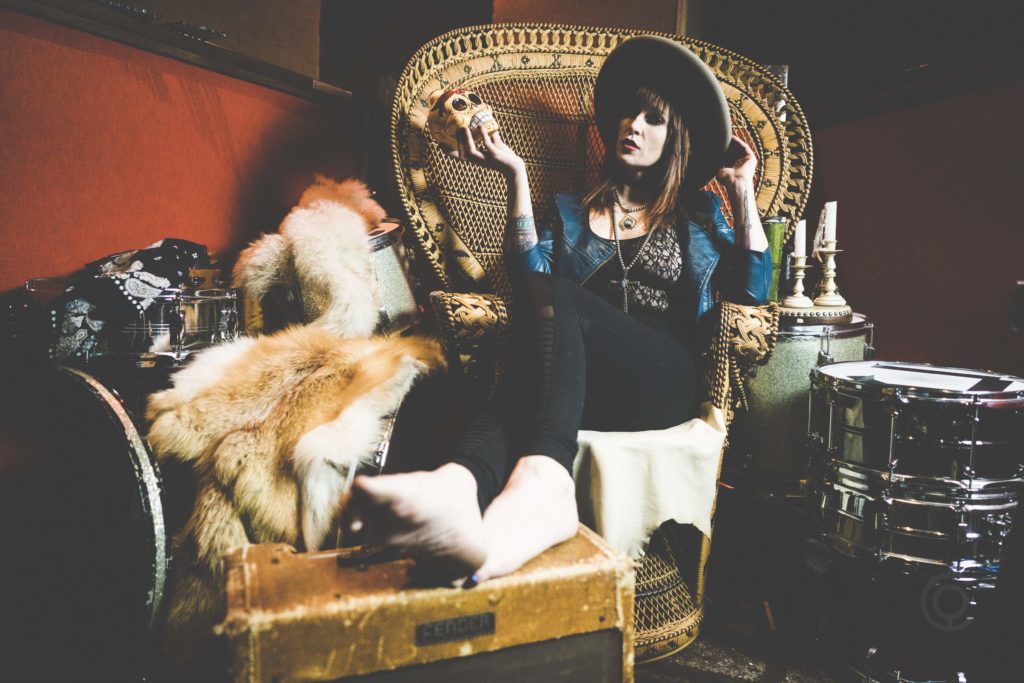 At 14 years old, Ruby Boots – real name Bex Chilcott – left a conflicted home in Perth, Western Australia to do gruellingwork on pearling boats and she hasn't stopped migrating since. Her nomadic streak has taken her around the world and eventually to Nashville, TN.
Don't Talk About It charts this drifter's odyssey, tattered passport in hand. Behind her commanding and versatile voice, sharp guitar playing and adept songwriting, Ruby Boots confidently manoeuvres past the whirlwinds life has tossed on her occasionally lost highway. It's an album of hope, breakthrough, and handling the unknown challenges around the next bend.
The roads taken, the miles traveled and the voices heard during Ruby's life's trek resonate throughout Don't Talk About It. Informed as much by the wide-open landscapes of her homeland as the intimate writing circles of Nashville, the album may range far and wide but always maintains a firm sense of place. Echoes of first wave UK power pop and jangly punk intersect with the every(wo)man indie and pop-inflected muscle of Best Coast. Classic rock touchstones from T. Rex to Girl Group Wall of Sound to personal hero Tom Petty meld with a weary poet's eye recalling Hope Sandoval.
On her sophomore album Ruby continues to map out a polished-yet-fearless, bare-knuckled self, previously hinted at on her last album, Solitude. In 2016, Ruby met with Lone Star state-bred studio wizards The Texas Gentlemen and the album's eventual producer Beau Bedford. The group had stopped off in Nashville on their way to back Kris Kristofferson at Newport Folk Festival and a mutual admiration society quickly coalesced. The collective pulled a handful of songs from the 40 she had waiting and began recording at their Dallas-based studio, Modern Electric Sound Recorders.
The album rips right open with "It's So Cruel", strutting through the door with split harmonic, bawdy, fuzzed-out guitars, reminiscent of a glammy, '70s Southern rock-soaked Queens of the Stone Age. It all captures the meteoric emotional flares of an adulterous relationship destined to fail. The Gentlemen spell a Stetson-hat wearing Wrecking Crew, as they lay down dusty gothic vibes in the Nikki Lane co-written "I'll Make It Through", building towards a crescendoing, persevering, bright chorus. On "Believe in Heaven" doo wop beats, dark choral echoes, and a plucked string section lead into ZZ Top full-bodied rawk riffage.
But the most defining of tones come through in spirit, when on the a capella "I Am A Woman" Ruby reaches towering vocal peaks, shredding raw, putting it all out there. The song could be a traditional spiritual, as she belts: "I am a believer/ Standing strong by your side/ I'm the hand to hold onto/ When it's too hard to try… I am a woman/ do you know what that means/ You lay it all on the line/ When you lay down with me."
Of the song Chilcott says, "'I am a Woman' was conjured up amid recent events where men have spoken about, and treated women's bodies, the way no man, or woman, should. This kind of treatment toward another human being makes every nerve in my body scream. These kinds of incidents are so ingrained in our culture and are swept under the carpet at every turn—it needs to change. As tempting as it was to just write an angry tirade I wanted to respond with integrity, so I sat with my feelings and this song emerged as a celebration of women and womanhood, of our strength and our vulnerability, all we encompass and our inner beauty, countering ignorance and vulgarity with honesty and pride and without being exclusionary to any man or woman. My hope is that we come together on this long drawn out journey. The song is the backbone to the album for me."
Don't Talk About It smoulders with a fighting spirit and pulls influence and experience from many pins in the map, but is 10 songs harbored in the singularity that is Ruby Boots.
http://www.rubybootsmusic.com/
Red Haired Strangers:
John & Ryan of The Red Haired Strangers have been playing together for over 20 years, forging original music with Country, Blues, & Bluegrass influences. Beginning as a guitar & harmonica duo, the sound of the Red Haired Strangers has been enriched with the addition of fiddle, drums, bass, dobro and pedal steel guitar. Since 2003 the band has been performing their own mix of covers & original Country-Blues—perfect for the bar-room or the back porch—at numerous festivals, watering holes, & gatherings throughout the Northeast. The latest full-length Red Haired Strangers release, "Doc Roots Elixir" is now available for purchase and streaming.
http://www.redhairedstrangers.com/
The Coveralls:
You take a little country and a little rock and roll, a little Neil Young and a little George Jones, a little Merle Haggard and a little bit of the Stones and a little Cash and a whole lotta Waylon!
Kevin Maul (steel guitars and vocals)
Peter Bearup (guitars and vocals)
Charlie Morris (vocals and guitars)
Kyle Esposito (bass)
Bob Resnick (drums, percussion)
https://www.facebook.com/thecoveralls/
James Edmonds Heavenly Echoes:
The Heavenly Echoes have been presenting gospel music for more than 50 years. Based in Albany, NY, the group was founded by the late James Edmonds, a deacon of Sweet Pilgrim Baptist Church. The singers and musicians play traditional gospel songs and hymns with the sound and style of '60s Southern soul music. The Heavenly Echoes regularly perform at neighborhood churches, charitable fundraisers, and community events throughout the greater Capital Region
Michael Eck:
In another time, roots scholar and multi-instrumentalist Michael Eck might have been a "songster," traversing local counties with a bag of ballads, blues and spirituals, some borrowed, some stolen and some written on the fly; or a "musicianer," grabbing anything close at hand—a guitar, a mandolin, a tenor banjo—and joining in as the evening's music unfolded.
But the time is now, and Michael Eck makes music for today, whether reaching back to Blind Lemon Jefferson, nicking a number from Tom Waits or banging out one of his own mighty songs.
Eck is deeply invested in the upstate New York folk scene as a performer, presenter and chronicler, but he has little patience with pure tradition, seeing the great river of American song as an ever-flowing, meandering stream.